A carefully considered solution for Cedar Care Homes
---
Cedar Care Homes, a national provider of elderly care and accommodation, has recently started the construction of a new 83-bed care home in Bristol. This new build development needed a reliable, cost-effective pipe system that met the requirements of both the project and its future residents. Plumbing installation experts, Redline, who was contracted to carry out the installation turned to leading plastic pipe manufacturer, Wavin, for the perfect solution.
The UK's ageing population means that the demand for assisted elderly care continues to grow. This increased demand means that care homes need to be constructed quickly and efficiently, requiring quick heating and plumbing installations. Following consultations with product experts at Wavin, Redline decided that the Tigris K1 press-fit system fitted their plumbing and heating needs.

Plastic pipe for high performance
A common issue with projects of this size is theft of materials, specifically pipework made of copper. As Tigris K1, like all of Wavin's products, is made of plastic it provided the ideal solution for Redline. Using plastic products doesn't mean any compromise on performance either. Tigris K1 has an aluminium layer to reduce thermal expansion, making it comparable to its traditional counterparts.

Oli Humphries, plumbing installer at Redline, said: "The fact that Tigris K1 is made out of plastic but can still perform to the same standards as copper systems made it perfect for us. It allowed us to concentrate fully on the project without having to bring in preventative measures to stop any theft." On-site storage was also an issue for Redline, so the chosen product needed to be compact. The cross-linked PEXc inner layer of Tigris K1 offers the pipe flexibility allowing more products to be stored at once.
At the click of a… press-fit system
The award-winning Tigris K1 range is also easy to install making it ideally suited to large-scale, commercial outfits such as care homes. The multilayer composite pipe system is joined together via a mechanical clamp without welding. Therefore, Tigris K1 provides a secure connection requiring minimal force, reducing installation time. The innovative product is further able to speed up the delivery process thanks to its leakage indicator; if the installer forgets to press the clamps, the connectors are designed to leak during pressure testing to indicate faulty joints.

Wayne Boswell, technical sales manager at Wavin, said:
Having spoken with Redline and understanding the need for a quick and durable installation on this large-scale project, it was clear that Tigris K1 was the ideal choice. With no need for welding on-site as is the case with traditional copper pipework, or any consequential health and safety documentation, the team could start their work without delay. Additionally, with such a long lifespan, our customers can be assured that the system's performance will continue to deliver for years to come, protecting the warmth and comfort of the care home's future residents.
Upon finishing the installation, Oli Humphries said: "Once the benefits of Tigris K1 were explained to us through Wayne's on-site demonstration, we were eager to try the product ourselves, and it didn't disappoint. The installation was seamless, allowing us to finish the job ahead of schedule, much to the pleasure of Cedar Care Homes."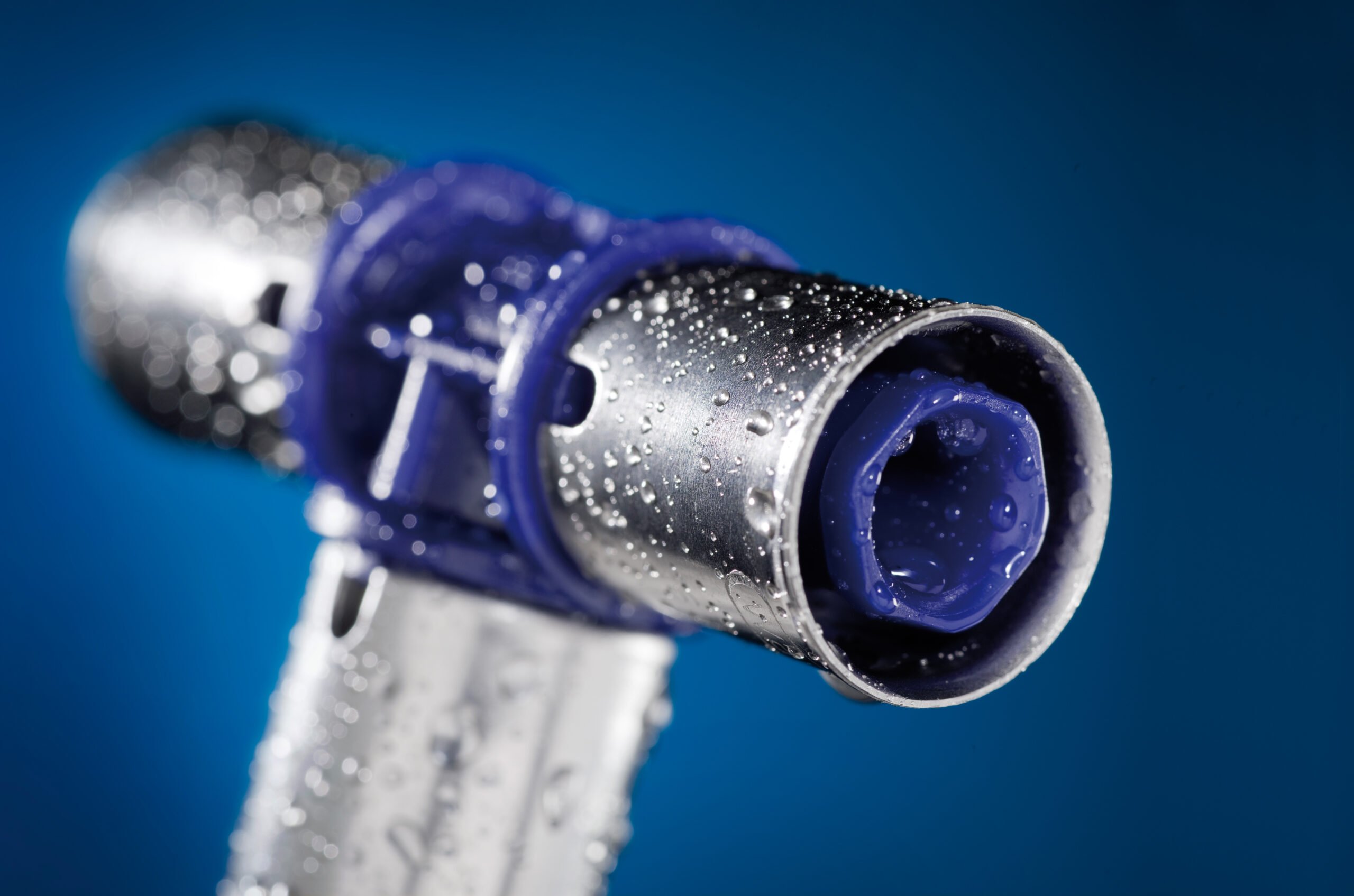 The care home is set to be completed by the end of September when its new residents will be able to enjoy the new facility and the benefits of the Tigris K1 system.

To learn more about Wavin's press-fit Tigris K1, as well as its other rainwater and drainage systems here