Cotswold Barn Conversion - Hep2O Underfloor Heating
Projects
Wavin product & solutions
Plumber
General builder
Indoor climate solutions
---
At a two-storey barn conversion in the Cotswolds, a comprehensive Hep2O underfloor heating system from Wavin has been specified to provide cost-effective and efficient heat distribution across both floors – helping the building to achieve BREEAM and CoSH targets for energy efficiency and thermal performance.
One of three barns situated on Westfield Farm in the countryside parish of Nettleton, Wiltshire, the stone building is being sympathetically renovated by design and build specialists JJ Siga. To create a contemporary home which retained the barn's original charm and character, the Hep2O underfloor heating system proved ideal, combining high comfort levels and low running costs with a fast, simple and non-intrusive installation.
The wide choice of Hep2O underfloor heating systems allowed for underfloor heating to be seamlessly integrated into the project's planned build up. Following the application of the sub floor, JJ Siga installed a 75mm thick Pocketed Polystyrene insulation layer alongside more than 1,000 linear metres of Wavin continuous pipe with a diameter of 16mm – finished with a 75mm thick screed.
We have been using Wavin underfloor heating systems for over ten years. As a complete package and system that offers ease of installation, the Hep2O system proved the ideal solution for our high-end barn renovation.

Gary Brain , Director at JJ Siga
Installed throughout the entire ground floor, as well as the third and fourth bedrooms, en-suite bathrooms and landing on the first floor, the Hep2O system is manufactured and Kitemarked to BS EN ISO 21003, and under a Quality Management System which satisfies BS EN ISO 9000 requirements. It is also covered by a 100-year guarantee against defects in material or manufacturing – offering the client total peace of mind.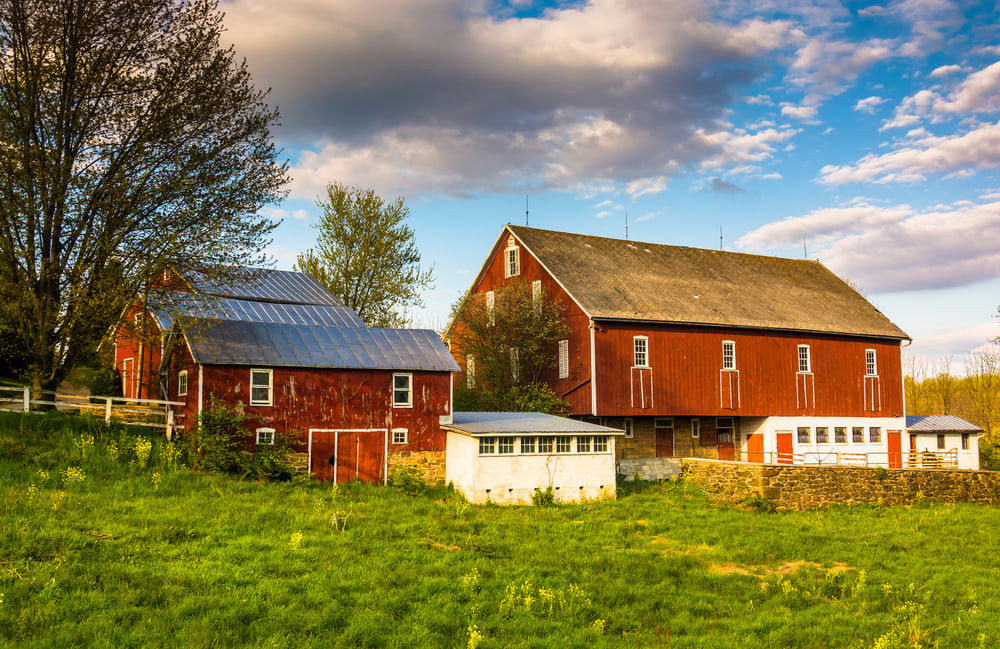 Comprising panels, piping, manifolds and heating controls, the Hep2O system made the installation simple, fast and straightforward. As well as making little difference to the floor depth, they are also lightweight, easy to cut and handle, can withstand point loadings and can be installed by just one person if necessary.
Utilising its extensive experience working with Hep2O, JJ Siga has created an attractive, high quality and unique barn conversion that will benefit from an energy-efficient, high performance and cost-effective underfloor heating system for many years to come.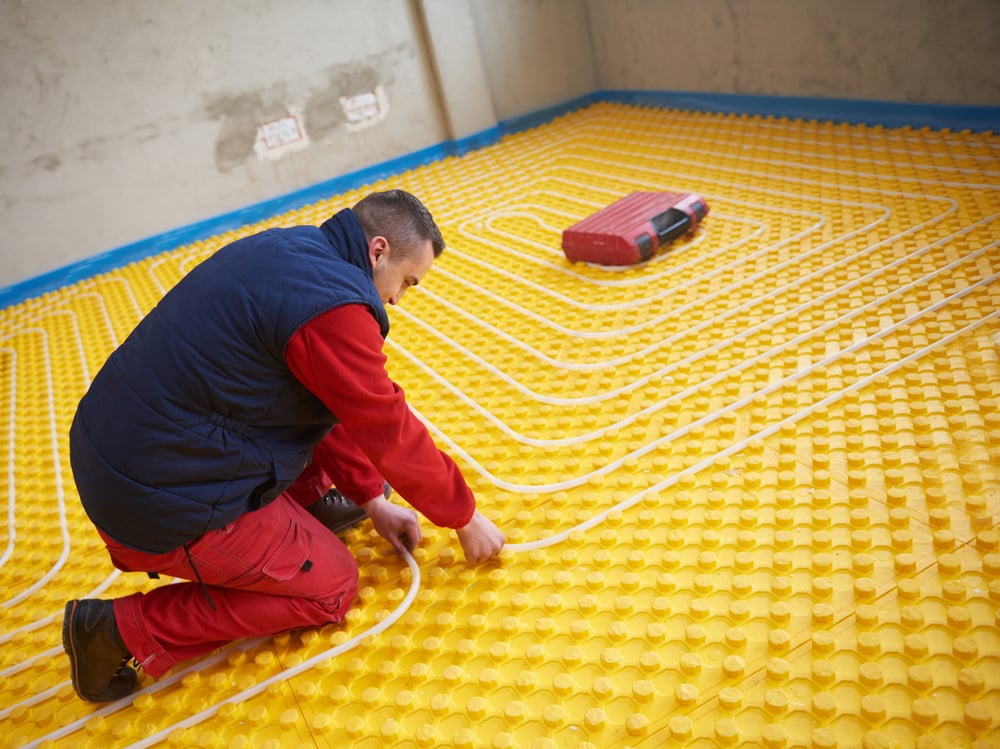 New build installations tend to be completed in one phase but for renovations projects like Westfield Farm, we usually install the underfloor heating system in two phases. The first phase on the first floor took just four days to complete before the larger ground floor installation took approximately eight days.

Gary Brain , Director at JJ Siga