The quietest drainage system for apartment living - Wavin Acoustic Soil
Wavin product & solutions
Above ground specifier
Construction professional
Waste water
---
At Doxford Park residential village – a £9 million care home development in Sunderland – soundproofing between apartments was a key requirement, with a quiet drainage system a high priority.

This led to the specification of the Wavin Acoustic Soil (AS) System, an internal drainage system which combines low noise, durability and ease of installation. Read more about this project below.


Identifying the best drainage system for apartment living
Including a state-of-the-art BREEAM Excellent extra care facility, as well as 40 extra care apartments and 14 bungalows, Doxford Park was designed to deliver the very best levels of care.
In an environment where noise can impact sleep and cause health problems, it was imperative that the homes were built with low noise pipework. This is where Wavin's Acoustic Soil (AS) System can step in.
Wavin Acoustic Soil - The quiet hero in an internal drainage system
In order to meet the client's brief for an acoustic drainage system within Doxford Park's apartments, mechanical and electrical consultant DTA Consulting Engineers looked at a range of options.
Wavin's AS System was specified as the most efficient and cost-effective low-noise drainage system.
Made of a minerally reinforced polypropylene called Astolan®, which has a high specific weight and a special molecular structure, the Wavin AS System is able to absorb airborne sound as well as structure-borne sound, which is caused by waste water hitting the pipe wall.

How Wavin AS drainage works
The Wavin AS System offers the flexibility of an extensive choice, excellent quality and reliability.
Compared to cast iron, Wavin AS + is a quick and easy drainage system to install, because of its socket connection and is an ideal solution for multiple-storey buildings requiring noise insulation.
The first drainage system to absorb airborne sound as well as structure-borne sound, Wavin AS achieves the best performance of any plastic pipe through an intelligently engineered combination of high mass, wall thickness and special couplings.
Advanced noise prediction tools, developed in partnership with a specialist acoustic engineering company, accurately calculate the noise levels of any soil and waste installation
Corrosion-free components deliver a long lifetime of trouble-free service
Light and easy to install with secure push-fit rubber connections
LABC system approval, tested in accordance with BS EN 1451
Wavin AS has become the drainage system of choice wherever silent operation matters and is used in apartments and residential homes across the globe, from schools and universities to hospitals, hotels and offices.
It's even used in Milan's La Scala, the World's most famous opera house!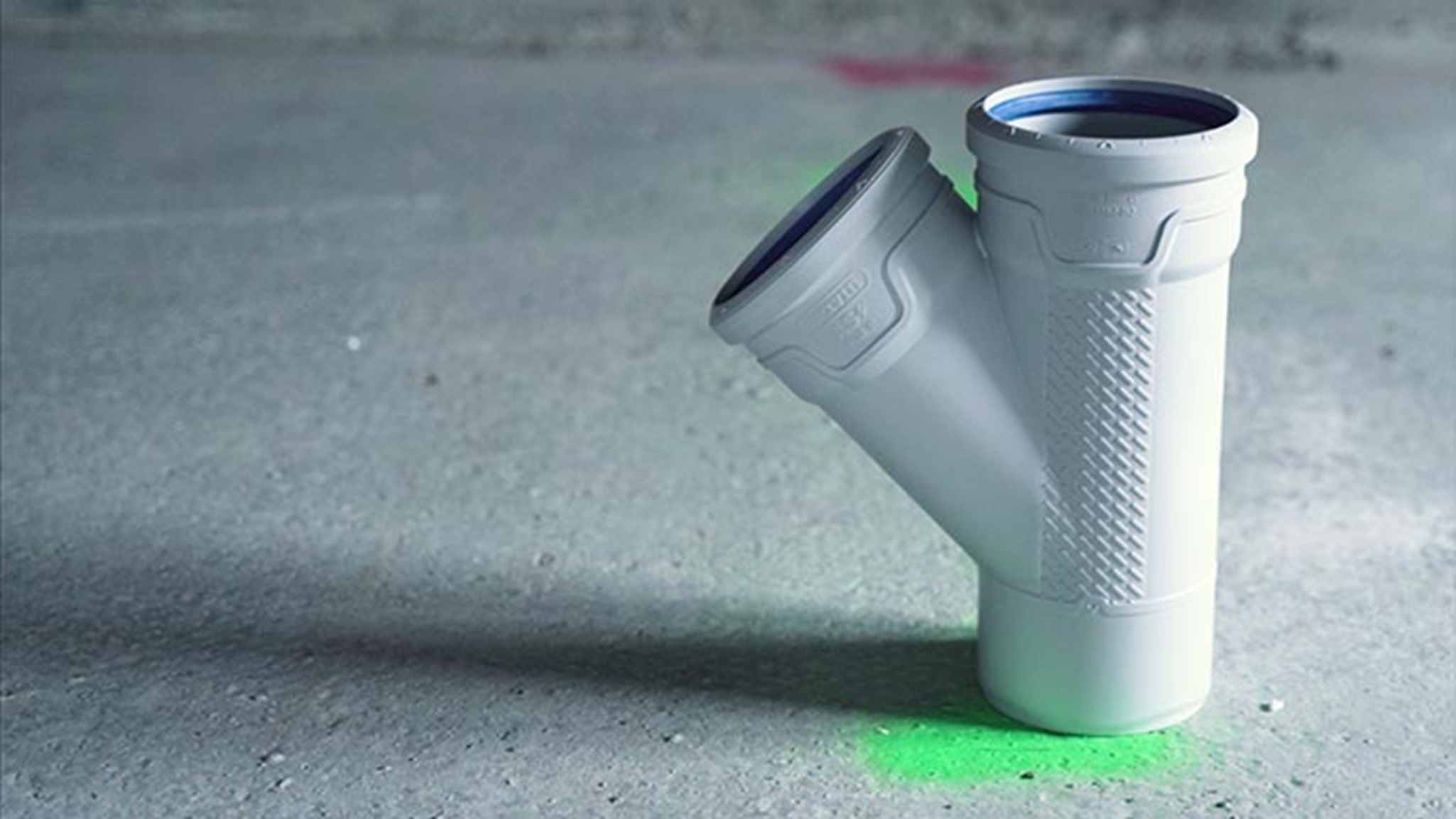 Have a question? Ask our experts.


Our expert team is conversant with all aspects of our product range and can assist with questions on system design, installation and product suitability, no matter what the application. Contact the team