Save time and money with Tigris K1 press-fit plumbing system
Wavin product & solutions
Plumber
Above ground specifier
---
Wavin Tigris K1 is widely specified across Europe and is the number one choice for many large-scale industrial and commercial projects. Quick and easy to install, this press-fit plumbing system has been designed to save you both time and money. Still not familiar with its range of benefits? Here are seven facts you need to know.


1) Reduced installation time


Using Tigris K1 means there is no welding or soldering required, removing the need for a Hot Works Permit and greatly reducing installation time, particularly in comparison with a copper plumbing equivalent.
2) High performance in high temperatures


The multi-layer composite pipe combines the benefits of both metal and plastic into one composite solution. Tigris K1 press-fit plumbing system has been rigorously tested and is proven to withstand constant high temperatures, making it suitable for recirculating systems in buildings such as hospitals or hotel installations.
3) WRAS approval


We are delighted to announce that the Tigris K1 range has been awarded WRAS approval. Our approval number is 1610085 and our certificate can be obtained from either your Area Sales Manager or a member of our Project Sales Team. This approval is in addition to our European certifications that include DVGW and KIWA approvals as well as being certified to EN-ISO 21003.
4) Stability and flexibility reduce fittings required


At the pipe's core, the PEX-C inner layer combines dimensional stability with flexibility so that the pipe is easy to bend, reducing the number of fittings required and the time – and therefore cost – of installation.
Request your FREE sample of Tigris K1
If you'd like to see Tigris K1 for yourself, click here to request a free sample.

4) 25-year product warranty


The Wavin Lifetime Assessment Tool gives 'green-light' specification assurance to assure you of the suitability of our product for your project. In addition to this assurance, we now guarantee your K1 product for up to 25 years.
5) Leak window reveals unpressed fittings


Tigris K1 includes robust PPSU fittings for corrosion and temperature resistance. The fittings include visual connection and defined-leak window checks, giving installers reassurance that every connection is secure. Not only can you see whether the pipe is inserted far enough, but any unpressed connections will be revealed during a pressure test.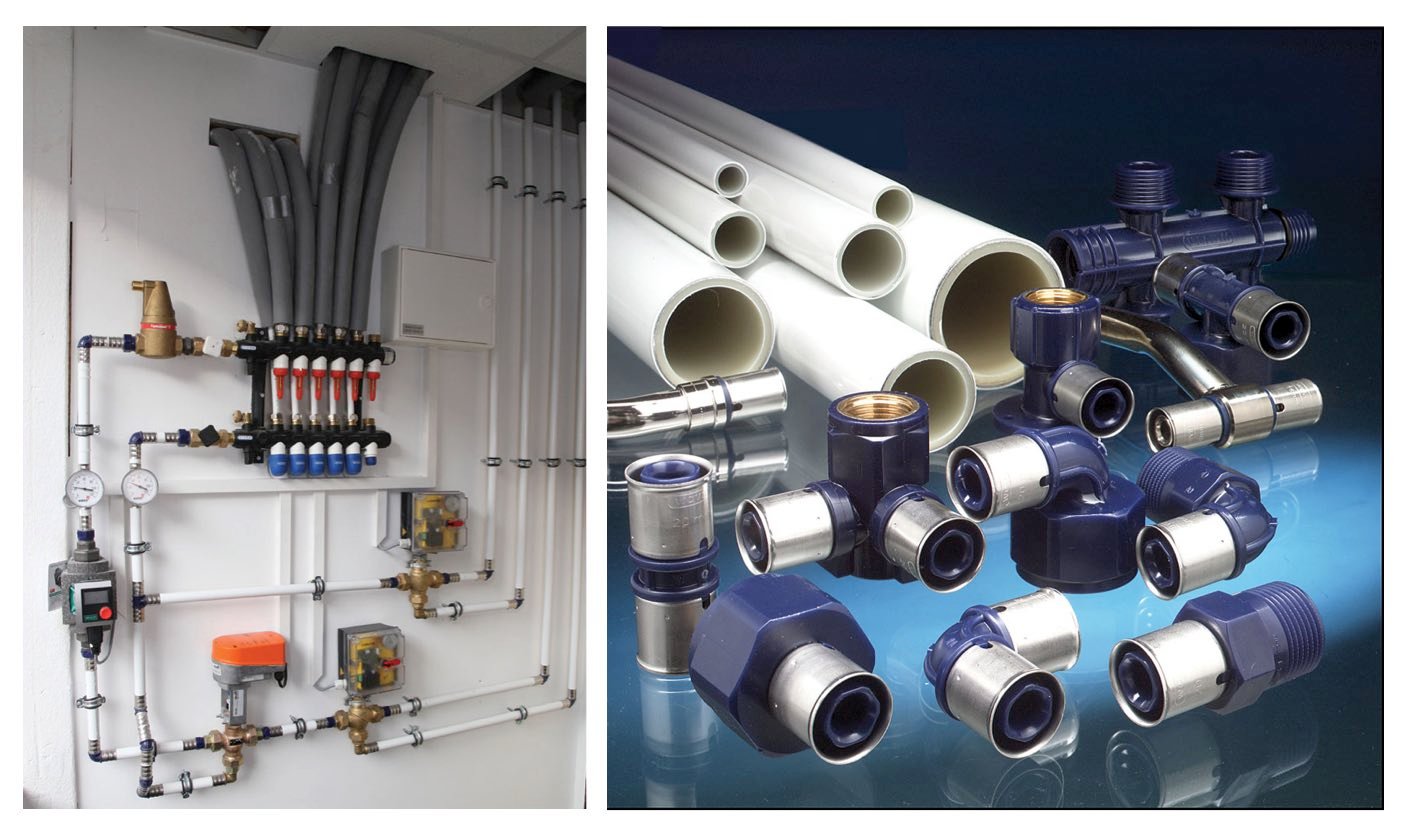 6) Less push-in force required


In addition, all fittings include a patented hexagonal nose, which reduces required push-in force and will hold 2m of pipe unpressed, meaning installers do not always have to hold the pipe in position.
All of the system's rigorously engineered features combine to create the most securest plumbing solution. Available in 16-75mm sizes and compatible with copper and Hep2O systems, Tigris K1 offers a comprehensive 10-year guarantee.
7) Stocked in the UK


Tigris K1 range is stocked in the UK and readily available for use on your next plumbing project. We also have a base of merchant stockist partners across the UK, so why not speak to your local merchant about trialling Tigris K1 today?