The Hassle-Free Way of Managing Rainwater Drainage
Below ground specifier
Stormwater
Waste water
---
Managing your rainwater drainage doesn't need to be a burden, there are hassle-free drainage systems available.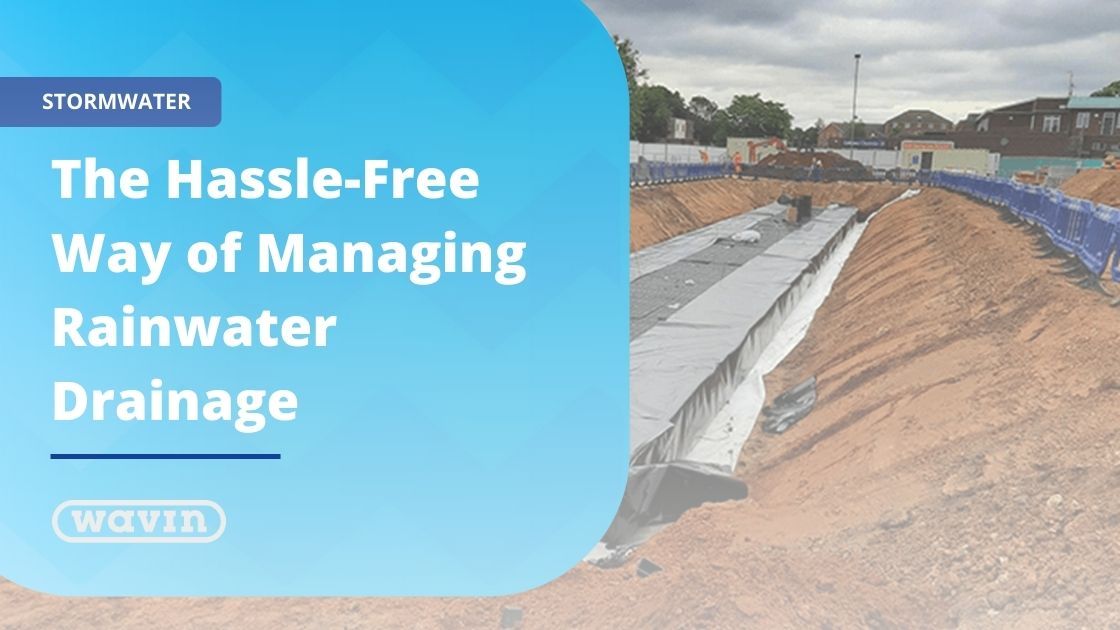 With the constant change in health and safety, evolving legislation surrounding the correct management of rainwater, and continued improvements to environmental considerations, it's difficult to know how rainwater drainage needs to be implemented.
What's needed is a means of managing rainwater and your rainwater drainage with minimal ease. This way, when it comes to your project, you can get on with the installation, knowing that all the paperwork and other time-consuming processes have been taken care of.
With a simple and streamlined rainwater management approach, all your concerns evaporate, and you can focus on the most important things. But what is the best way of managing rainwater drainage, the hassle-free way?
Rainwater Drainage: The Problems
Firstly, it's important to understand why exactly rainwater management and rainwater drainage is becoming an important part of the construction process.
You only have to look out the window to realise the impact of climate change. Drier, hotter summers and wetter, stormier winters are just the tip of the iceberg. According to findings by the Met Office, the number of days where more than 30mm of rain will fall in an hour could be 'twice as likely by the 2030s, and 3.5 times more likely by 2070.
These weather extremes put huge pressure on developments, too. Twinned with growing populations and increasing demand for greener living spaces, finding ways to manage rainwater safely and sustainably is the only way to counteract the ever-growing risk of flooding.
Whether that is through plastic rainwater pipes or stormwater management systems, gullys or attenuation and infiltration tanks, you need the procurement, installation and management processes to be straightforward.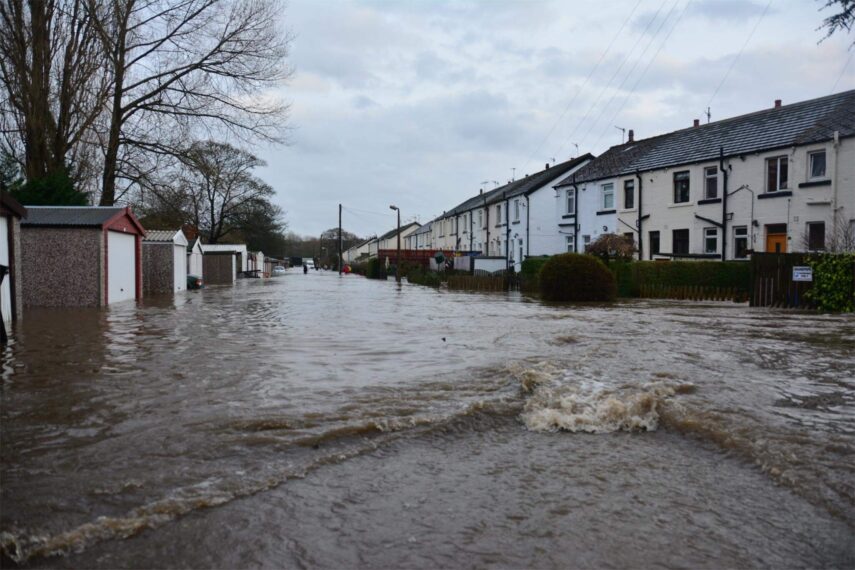 Flooding on a street in the UK
The Best Rainwater Drainage System
The best rainwater drainage systems for someone in your position are those that take away all unnecessary stress. It's hard enough managing a project of scale, let alone when you're responsible for the paperwork and consultation of each individual component.
You'll want the decision, installation, and maintenance process to be as simple as the capture, attenuation, and dispersal process of the rainwater drainage products you install!
Attenuation tanks are an obvious choice, allowing the rainwater to gradually release back into the ground or sewer, taking strain away from the surface. But if you've got sustainability targets to meet, you need to know the rainwater drainage options you're choosing are doing their part, too.
Wavin's attenuation tanks are manufactured from specially reformulated recycled material, with BBA approval, meaning you'll have no concerns when it comes to meeting the latest sustainability legislation.
On top of the products is an all-encompassing rainwater drainage service. For developers, contractors, and engineers like you, Stormforce is a "turnkey", rainwater drainage option that completes all aspects of the job for you. From consultation and design through to supply and installation, your rainwater drainage and all surrounding infrastructure can be taken care of, allowing you to get on with your day-to-day.
When you choose Wavin products, you'll be safe in the knowledge that every groundwork regulation and sustainability requirement is being met, taking any unnecessary strain away from you.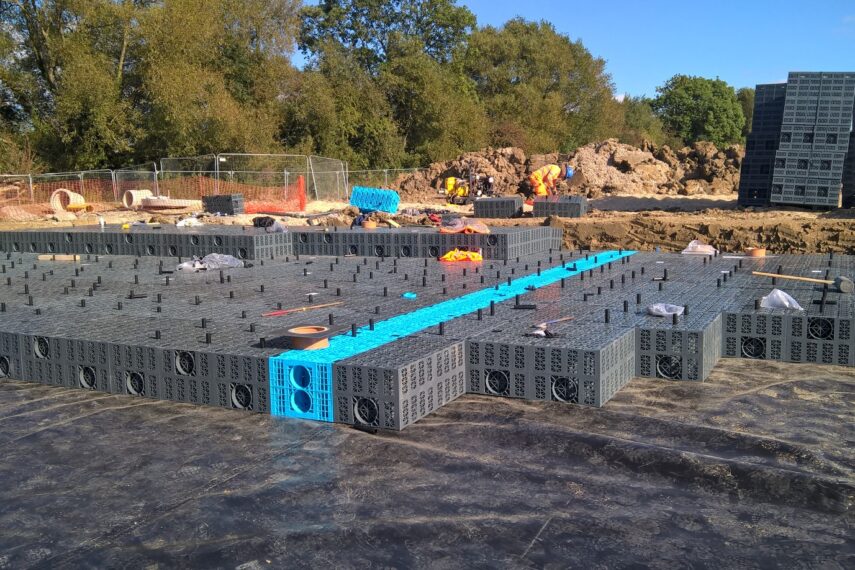 AquaCell crates being installed at Barton Park
Your Rainwater Drainage Solutions
Rainwater management and the risk of flooding need to be taken seriously.
With added pressure being heaped on towns and cities, developments breaking ground the length and breadth of the country and the added threat of climate change and high expectations of rainfall, you need to find a rainwater drainage system that is up to the task.
Beyond that, you also want a system that can be procured and installed with minimum guidance and maximum reward.
Choosing products under the Wavin family umbrella helps you achieve this. Environmentally friendly attenuation tanks that can withstand up to 70 tonnes/m2 of pressure are an obvious and proven form of rainwater drainage management, suitable for developments of all sizes and scales.
While beyond individual products, there is also an extensive single-source rainwater solution, Stormforce, that takes care of everything for you.
Speak to our experts and find a rainwater drainage system for you, today.