Wavin Ireland joins forces with Urban Rain Garden Pilot Project
Industry insight
Wavin news
Healthy sustainable environments
Wavin product & solutions
Stormwater
---
We often complain about the rain in Ireland but one social enterprise in Dublin's North-West Inner City is harvesting this valuable resource to create little oases in the urban landscape.
Bí Urban's NatureRx Rain Garden pilot project located in Stoneybatter, Dublin uses rooftop rain-water run-off to create mini gardens as a nature-based solution to address multiple urban issues. Now Balbriggan-based Wavin Ireland, a company committed to building healthy, sustainable cities has come on board to provide the pipes needed to allow these rain gardens to function.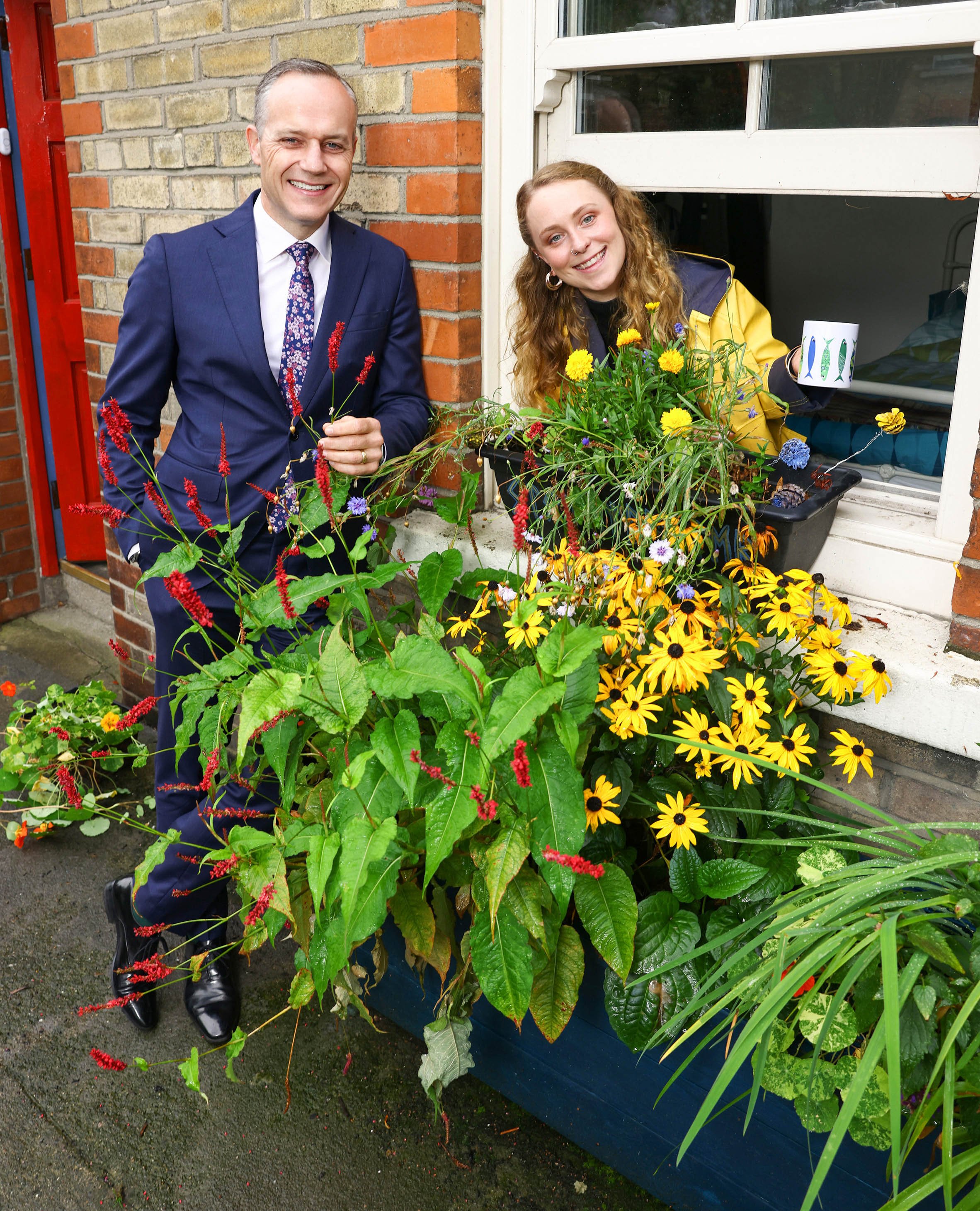 Designed to fit neatly into suitable available space beside a downpipe, these garden planters harvest the rain and divert it through a purpose-built garden with the aim of diminishing urban run-off. In the case of an extreme downpour, an overflow pipe allows excess to run out of the planter, avoiding flooding the soil and plants. As well as diverting rainwater, the Rain Gardens are also designed to increase habitat for urban pollinators and wildlife and create green spaces in otherwise sterile, concrete yards.
The Rain Gardens are designed to be easy to create and plants are specifically suggested that can adapt to both damp and dry periods so that the garden is self-sustaining and low maintenance. The plants suggested are also pollinator friendly. To date, Bí Urban has 100 gardens underway in North West Inner City Dublin. The gardens are being monitored by University College Dublin's Department of Civil Engineering to assess the impact on stormwater management in the area.
Commenting on the scheme, Michael O'Donohoe, Wavin Ireland Country Director said, "This innovative initiative looks to solve some of the issues we're facing due to the impact of Climate Change in urban centres, something that really resonated with us in Wavin. We are fully supportive of organisations, like Bí Urban, who are helping our cities become more sustainable and better places to live. We hope the support that Wavin Ireland has given to this project helps Bí Urban continue to offer inspiration to other communities around Ireland."
Sadhbh Burt Fitzgerald, manager of the Bí Urban NatureRx Rain Garden project said, "We're really grateful to Wavin Ireland for getting involved in this project which we believe will demonstrate that collective citizen-led climate action can have a real impact on urban problems. These creative partnerships with nature will lead our cities towards a healthier, greener and more sustainable future. Wavin's support will allow us to accept more applications from city dwellers who want to create their Rain Garden and will really push this project forward."
Bí Urban is a citizen-led social enterprise that is centred around collaborating with nature to solve complex urban issues while reconnecting communities with their local biodiversity. They are accepting applications for the next stage of the Rain Garden Project in 2022. To see more visit https://www.biurban.ie/rain-garden-project